Never let your dog meet a kiwi
Let's work together to keep kiwi safe in their own backyard.
Man's best friend is not a kiwi's best friend
An important member of many New Zealand families is their dog.
But dogs are the number one reason why adult kiwi are killed in the wild. Because kiwi don't fly, they don't have a breastplate that protects their internal organs. This means even just a gentle nudge from an inquisitive dog has the potential to fatally injure a kiwi, even if they're just playing.
Injuries caused by dogs can result in a long, drawn-out, painful death for kiwi. Damaged internal organs can cause extensive internal bleeding. Despite a kiwi having a strong kick when provoked, a dog can easily snap their legs too.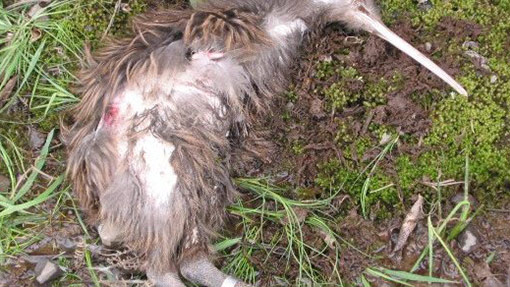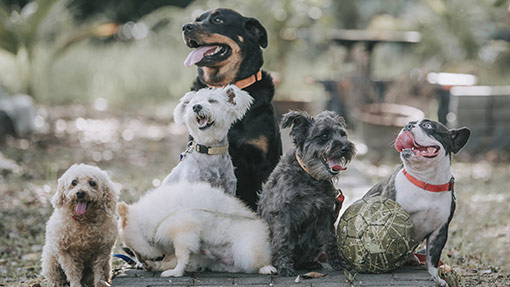 Any dog has the potential to kill a kiwi
Regardless of size, breed, temperament, or training, any dog has the potential to kill a kiwi. Modern dogs come from a long line of hunters so even the most gentle and well-behaved pooch can become uncontrollable when they smell an interesting scent – especially if it's one they've never smelled before.
Kiwi sleep during the day and can't fly which means they're essentially a sitting duck to predators. If they come face to face with a dog in the bush, kiwi can't escape. For dogs that enjoy the chase, chasing a small brown creature that smells interesting could be very tempting.
Make sure your dog never meets a kiwi
Dogs and kiwi don't mix. Learn how to ensure your dog never comes face to face with a kiwi.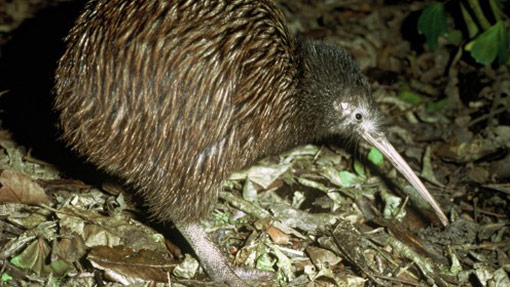 Do your research
Before you head away on holiday or go on an outdoors adventure, find out if kiwi live where you're going. Holiday hotspots like Northland and Coromandel are home to dense populations of kiwi which means there could be a kiwi just over the fence from where you're staying. Kiwi also live in many places around New Zealand where people like to go for walks.
If kiwi live where you're going, please leave your dog at home. Book a kennel or ask a friend to look after your dog while you're away.
Keep your dog under control
If you decide to take your dog with you on holiday or outdoors, always keep them under control. Keep them on a lead where possible, make sure any holiday destination you're staying at is fully fenced so they can't go wandering, or keep them inside and supervised.
Obey the signs
National Parks and many other parts of New Zealand prohibit owners from taking their dogs into the bush or onto the land. If you see a sign that prohibits dogs, turn around and take your dog home. Don't assume that because your dog is well-behaved that the signs don't apply to you. There is a reason that sign is there, and it's probably because protected and vulnerable species live in the area.
Dog-friendly walking tracks
If you want to take your furry friend with you on a walk, dog-friendly tracks are becoming increasingly popular around Aotearoa. To find a dog-friendly track near your home or where you're heading on holiday, visit the local council's website or the DOC website, or pop into an I-Site or DOC visitor centre.
Kiwi avoidance training is a tool that could help reduce the threat dogs pose to kiwi. Accredited trainers are located all over New Zealand and training sessions are held regularly.
Lead the Way is an initiative by the Department of Conservation Te Papa Atawhai which teaches New Zealanders how to be responsible dog owners. While the programme was designed to protect coastal wildlife, it is currently being expanded to include all native wildlife.